Learn More About Our Team Here at Morales Law
At Morales Law, we're fortunate to have some outstanding attorneys working on our team. Attorneys Marcus Morales and Mollyanne Wincek are experienced, dedicated professionals who never hesitate to go above and beyond for our clients here at Morales Law.
If you're interested in learning a little more about our team, look no further! This page provides a general overview of our attorneys and their backgrounds. If you want to learn more about our team in-depth, we suggest visiting the attorney profiles for Marcus Morales, Mollyanne Wincek and Hana Princip.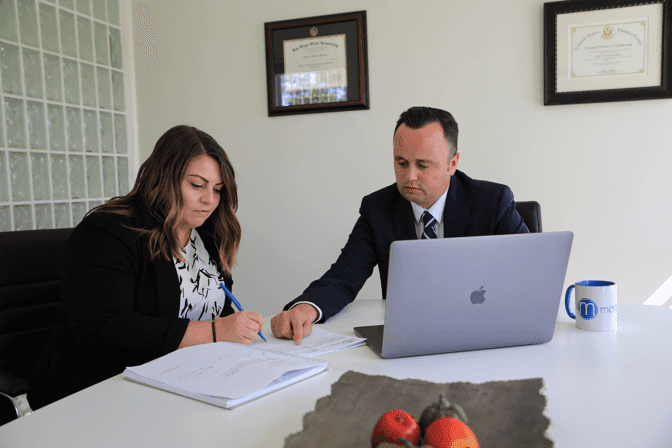 For help with your family law case, contact us online or via phone at (805) 422-7966
The Morales Law Difference
At Morales Law, we focus on helping clients get a fresh start during difficult times. We work with clients to resolve issues such as:
Divorce
Spousal support
Property division
Child custody
Child support
Business valuation
We know these processes are complicated and can be difficult to understand. That's why we're not afraid to coordinated with outside resources and auxiliary professionals like Certified Public Accountants (CPAs) to help our clients find the best path forward.
At Morales Law, we can help you navigate your family law case with confidence.
To learn more or schedule a consultation with our firm, contact us online or via phone at (805) 422-7966.
"The Morales Law Team was absolutely professional."

"I would definitely recommend Marcus Morales."

"The Morales Law Team was absolutely professional."

"Marcus and his team have been right by my side through every step of my family law matters."

"I know I can depend on Marcus and his team."

"I highly recommend Morales Law!"